Meet the team
Jon Williams - Managing Director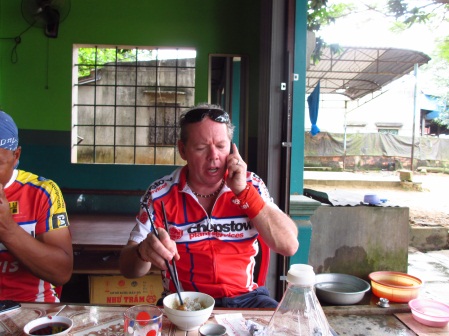 Jon founded Chepstow Plant Services in 2000, in Chepstow, South Wales, UK – hence the name. Jon started the business with the specific aim to do things differently - buy and sell quality machines, not as a broker but as the owner of what was being sold. With over 30 years' experience in the industry he has bought and sold over 5,000 machines and the business has traded in over 120 different countries. Those of you who know Jon well will be aware that he lives on a different timeline to the rest of us wherever in the world he may be! He's always available at the end of a phone – in fact we are planning surgery soon to have it removed from his ear!
Sian Williams – Finance Director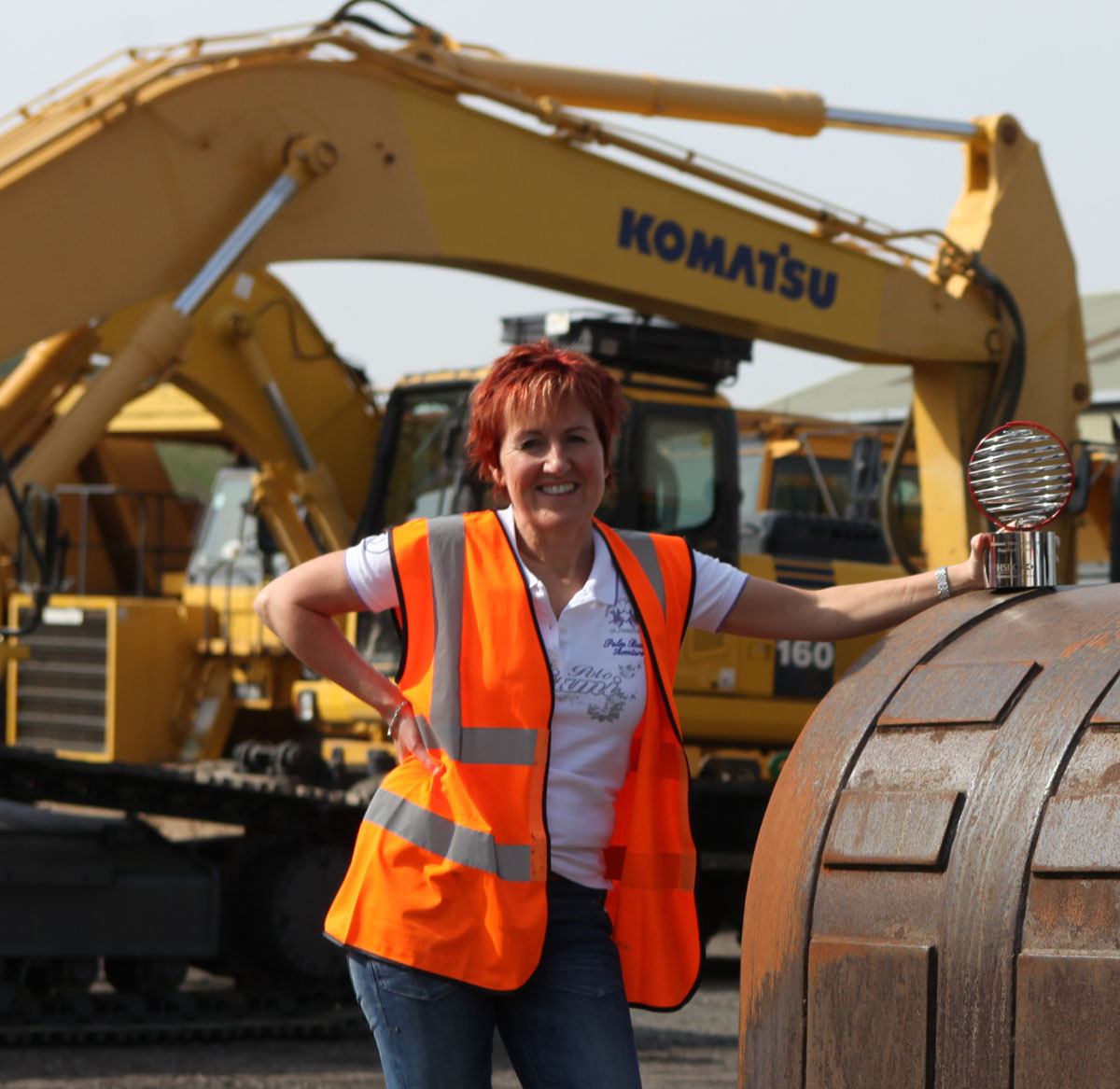 Sian the other half of the partnership both at home and work, joined Chepstow Plant Services in 2006, following a successful 9+ years in the world's largest company General Electric, as Managing Director of GE Equipment Services – Plant Hire. Sian is a fully qualified chartered accountant and has thoroughly enjoyed coming back to what she loves best – the numbers! Unlike Jon who loves nothing better than meeting customers, we tend to keep Sian locked away in her office (as she can be pretty scary) where she is happiest counting her beans! However never one to turn down a holiday (oops I mean business trip) she often joins Jon to meet those customers in far flung parts of the world.
Dylan Williams – Head of Security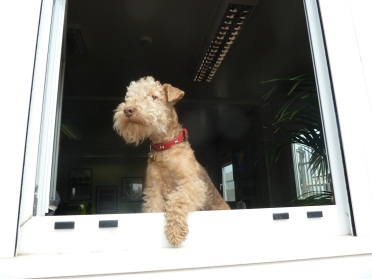 Dylan the dog joined Chepstow in 2006 as head of security and chief bone eater, he likes nothing more than to patrol the yard (which is where we prefer him if he has been eating lamb bones!) Dylan is rather partial to the odd postman or delivery driver and ferociously defends the office from all visitors, taking care of the ladies when the men are away!
Dave Harris – Workshop Manager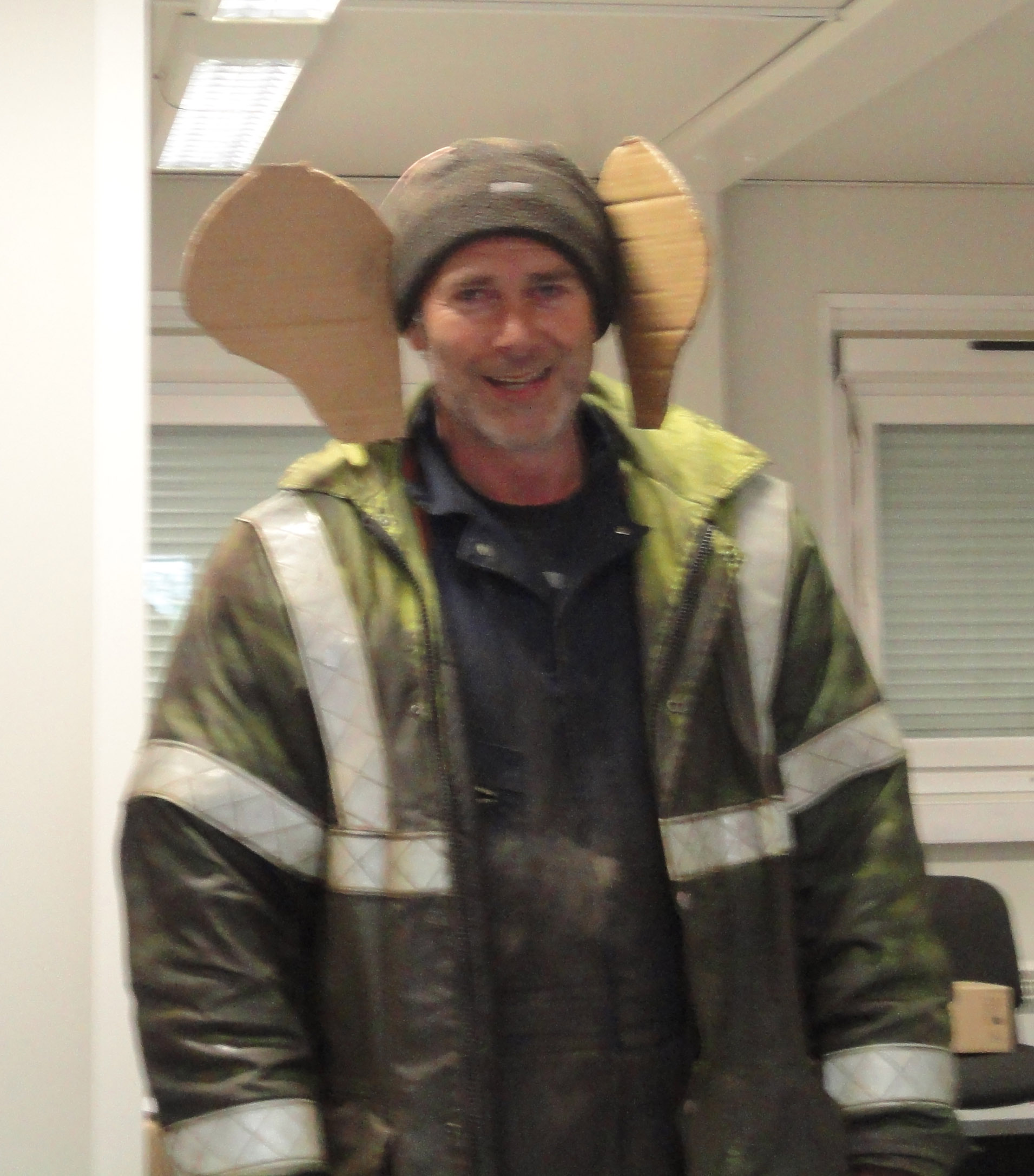 Dave studied mechanical engineering at Reaseheath (Cheshire) in the early 80s. He worked with small, medium and heavy plant hire for 15 years, before starting his own plant hire/repair business in 2000. Having previously worked with Jon, Sian and Carl, he decided to join Chepstow Plant Services in 2012 recognising the fabulous opportunity the business held. Whilst running his own business, Dave also commenced his very own grand design, a fabulous barn in the Welsh countryside, that is probably well over budget by now and will definitely never be finished. His other pastimes include constant leg pulling of all other staff, as his profile picture shows, climbing hills and mountains which helps him keep a sense of perspective most Monday mornings, and a deep study of the black stuff – Guinness!
Sandie O'Sullivan – GM, Marketing, Parts & Attachments, Health & Safety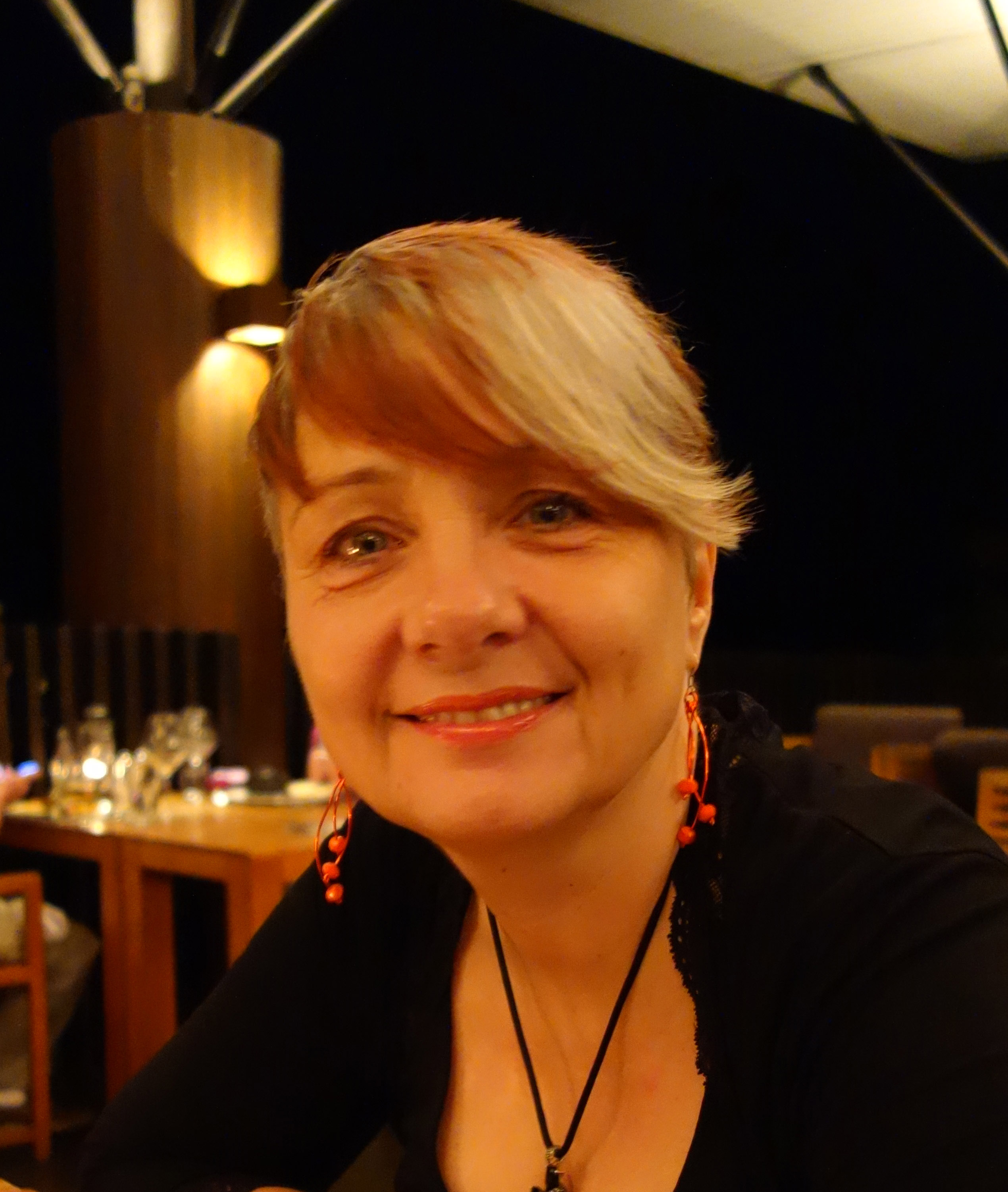 Sandie has had a varied career in the Marketing Industry, but it was her love of all things automotive that drove her to get involved in the plant industry over 8 years ago. Joining Chepstow Plant Services in 2008 she was attracted by the diversity and potential of the business – not being 'just another plant sales business'. She now oversees the marketing of the business but has also been instrumental in the creation of new product lines such as the sale of parts and attachments. Sandie has a rather unhealthy obsession with the colour orange, however that doesn't extend to her hair which changes colour randomly from one day to the next. At over 40 she refuses to get old and can often be found raving on the weekends.