The challenge continued
In aid of the Charity Tenovus, the three peaks challenge continued through the night for the Chepstow Plant Services team – Dudes, Diggers and Mountains! After ensuring the walkers had been properly nourished the gruelling drive from Scotland's Ben Nevis peak to Scarfell in England began late on Friday the 5th July, it was the drivers turn to begin their challenge!
The sight of the team stretching out their aching limbs at 1am in the services must have seemed quite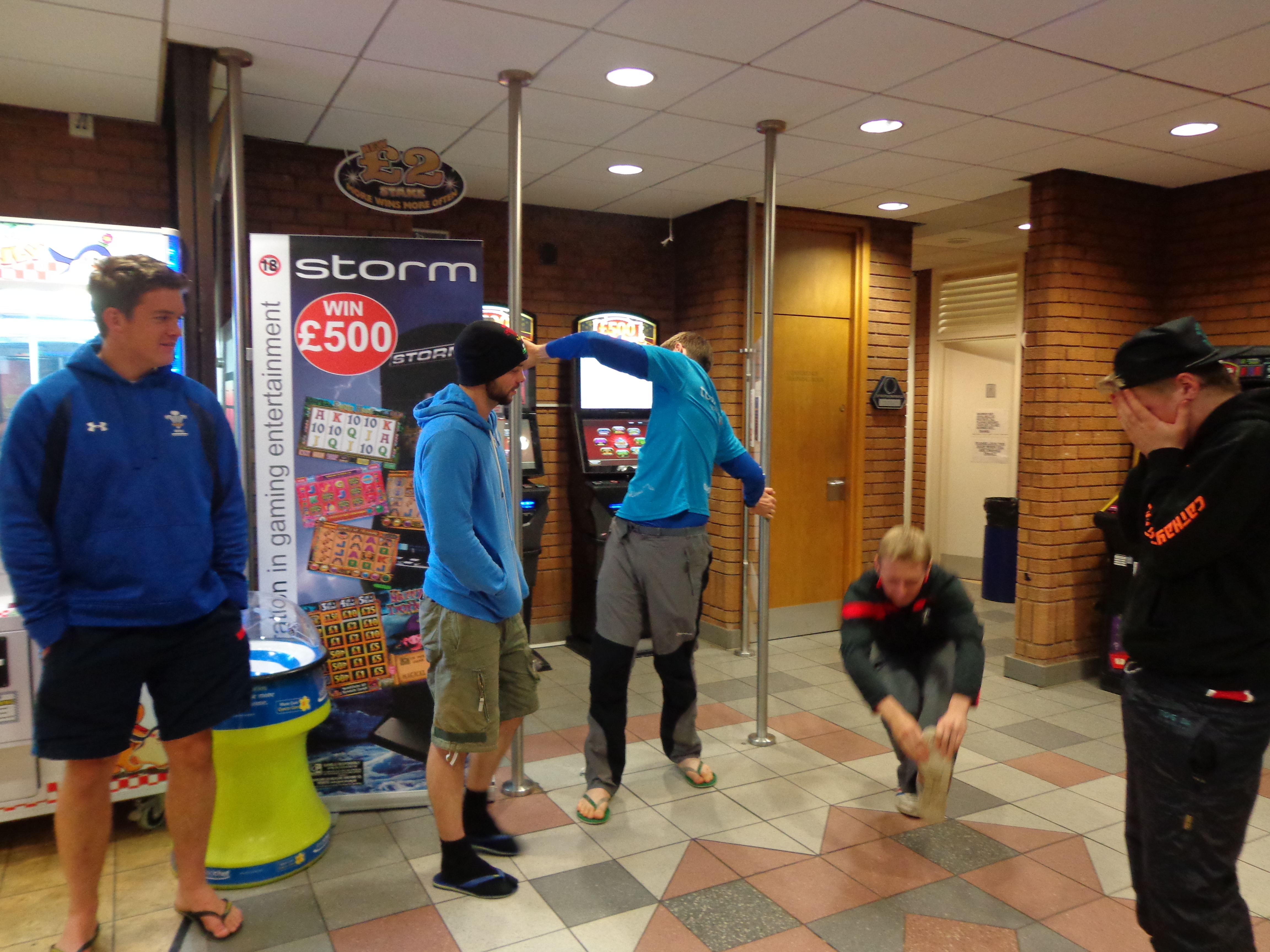 strange for other visitors, but the team didn't care they were focused on the next peak – England's Scafell all 3,206 feet of it!
Arriving at Scafell in the early hours of Saturday 6th July 2013 the team left their vehicles and gathered together what was needed to climb the peak, the main thing being torches – it was pitch black. The sight of twinkling lights bobbing through the trees all the way up the mountain was truly magical. Off they went into the dark, the first man back just as the sun started to touch the sky, once again Hywell Curtis had completed this peak in 2 hours 15 minutes!