Let there be light!
Always keen to play their part in the local community and great supporters of the game played with the odd shaped ball! Chepstow Plant Services are proud to sponsor their local rugby club – Abercarn RFC
www.abercarnrfc.co.uk
.
In the past Chepstow have provided a website so that the club can stay in touch with its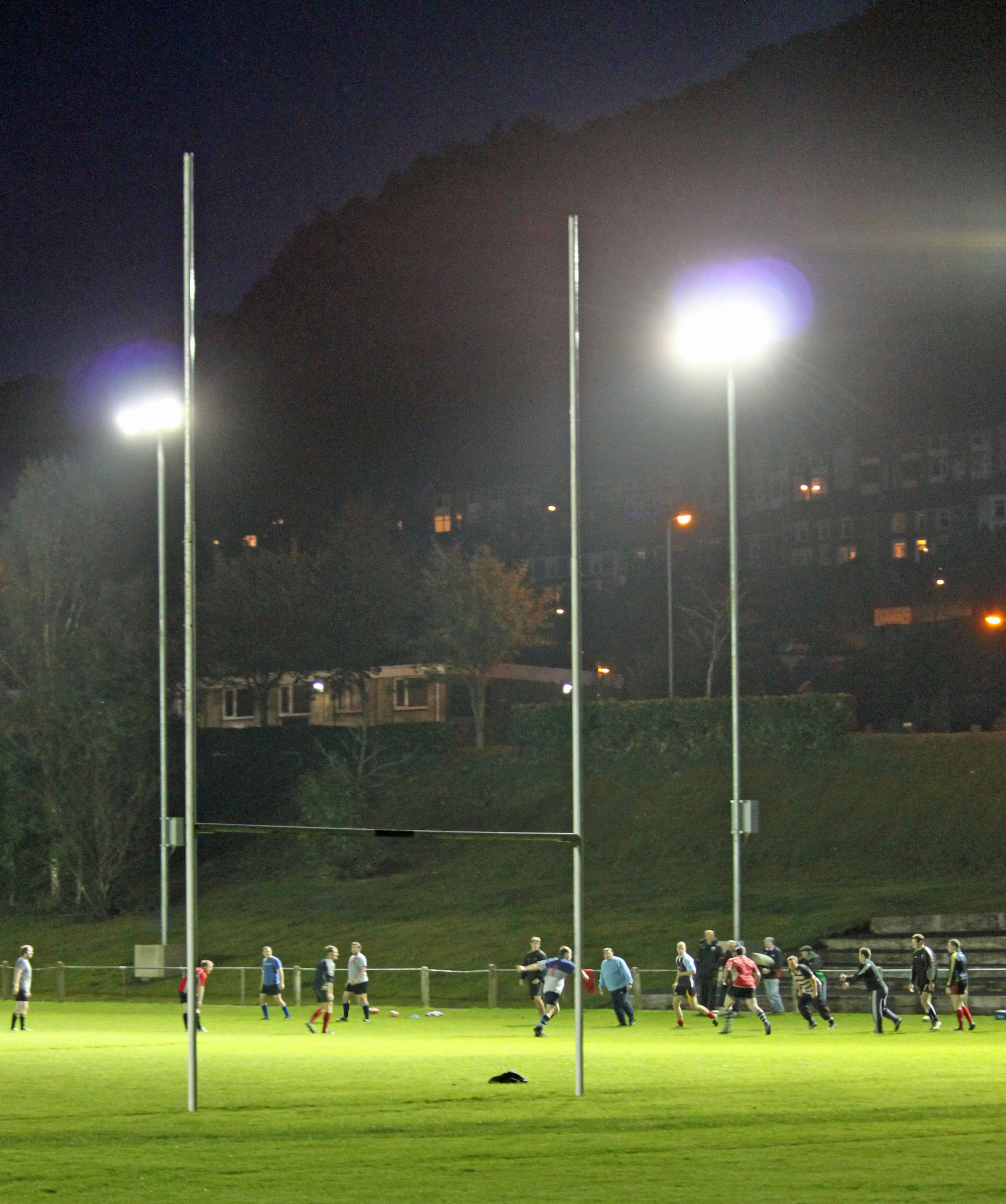 supporters wherever they may be in the world and this has also provided a place for the club to display action packed photographs of the games that have been played.
The Abercarn playing strip also donated by Chepstow Plant Services proudly displays the Company logo and this year they gave the club the gift of light! For some time the team had struggled with insufficient lighting at the ground making training very difficult throughout the winter months.
Chepstow stepped in to help – only to find that the installation of floodlights was a very big job indeed, including the complete design of the lights as well as the installation of cabling and poles. Now though the job has been completed and Abercarn no longer have to train or play in the dark!