Finalists in HSBCs business thinking awards

Chepstow Plant Services were delighted to be recognised as one of Wales' leading business thinkers as they were confirmed as a Business Thinking Regional Finalist. Chepstow was one of 100s of businesses nationwide that entered the bank's competition to find the best business thinkers in the country in June this year and they now move forward to the next stage.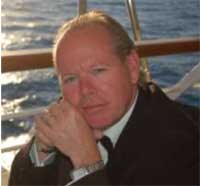 When asked why she thought Chepstow were finalists Finance Director Sian Williams said "We never stop evolving and reinventing ourselves to ensure we can deliver innovative value added solutions for both our suppliers and customers." Also commenting on how being part of the competition could help advance Chepstow's business Sian replied "Our business is heavily reliant on our understanding of overseas markets, so a more thorough, hands on and dynamic appreciation of new markets, people and cultures can only enhance our business. This competition delivers valuable networking opportunities with different business cultures worldwide."
The next part of the competition takes place in France in the New Year (2012), where Chepstow will hope to make a good strong impression on their fellow finalists and proceed to the next level in the competition.